Junior Presents: Hong Dan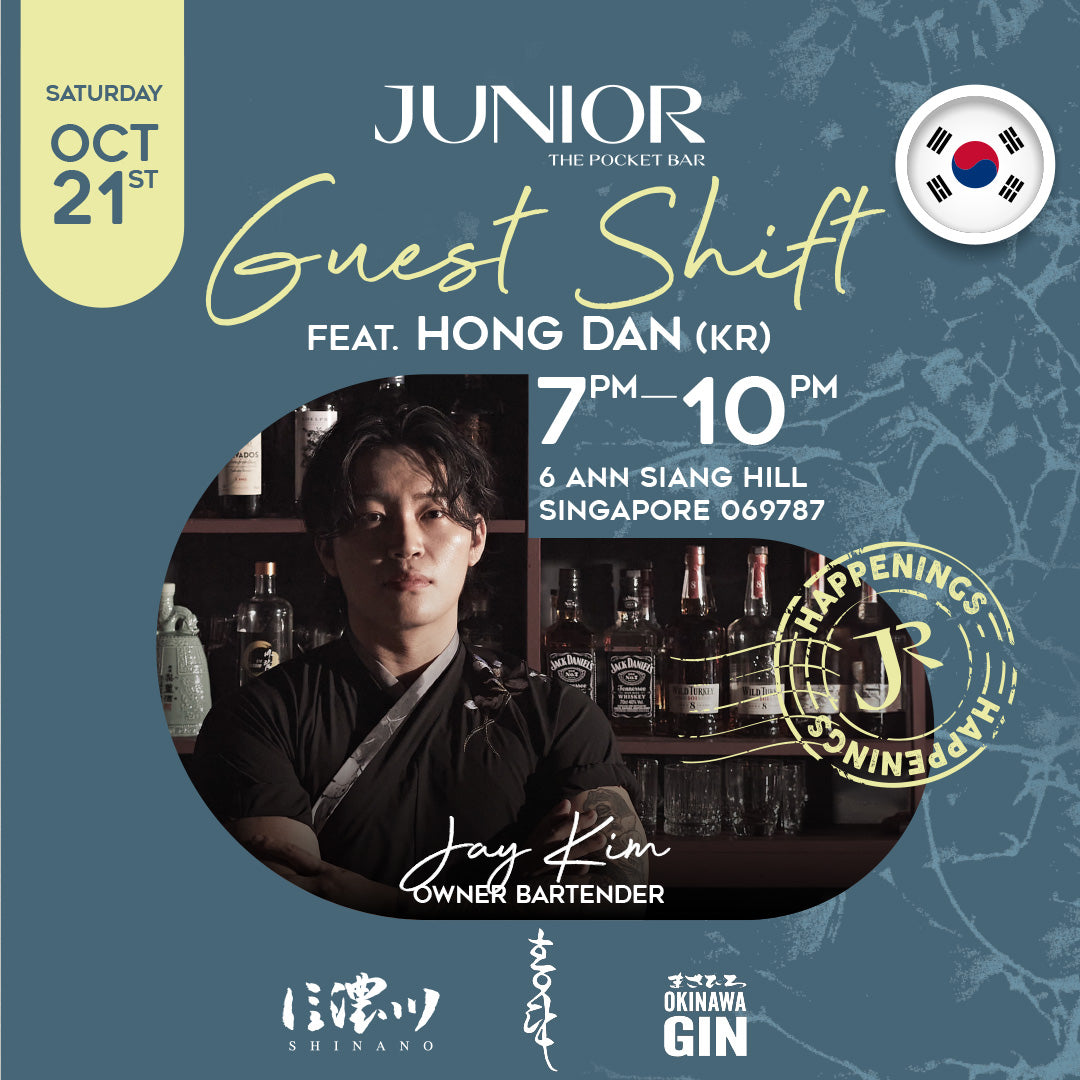 Jay Kim of Hong Dan in Busan, South Korea, is joining us at Junior The Pocket Bar on October 21st. Expect nothing less than brilliance from Jay Kim as he showcases Busan's best. 

The party kicks off at 7pm 🥳

This guest shift is made possible by our friends & sponsors, Shinano SEA & Okinawa Gin.
---
Hong Dan
Pioneering traditionalism and sustainability, Hong Dan prides itself in its many collaborations with local breweries and local markets to promote quality Korean ingredients and spirits and how these elements can be a luxurious trend. 

Hong Dan also saves the environment by carbonating beverages in-house to reduce the use of canned drinks. They also choose to use fruits that have fallen or are damaged, which would otherwise be discarded.

Jay Kim
By Hong-Dan's first anniversary, the owner-bartender established the venue and himself as the best in Busan. Jay Kim's tenacity was awarded as a multiple finalist across various competitions.

---

Hong Dan | Jay Kim