Junior Presents: The Spirits Library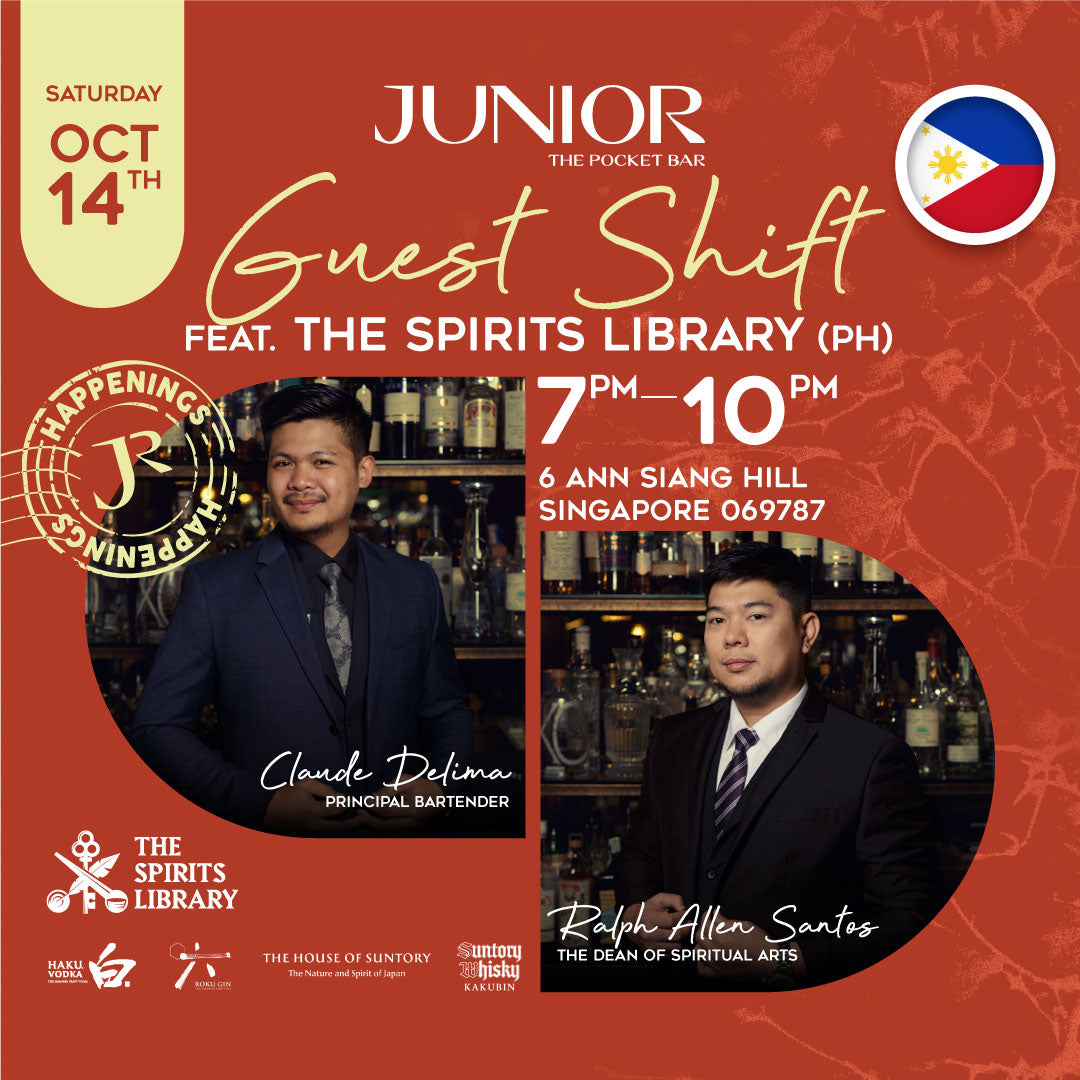 Junior The Pocket Bar is excited to welcome our friends from The Spirits Library in Makati, Philippines. 
Boasting one of the largest and most eclectic selections of spirits in the Philippines, its extensive collection of vintage cocktail books, glassware, and other bar-related antiques serves as a one-stop-shop for anything and everything bar. 
Their Principal Bartender, Claude Delima, and The Dean of Spiritual Arts, Ralph Allen Santos, will share cocktails and stories, creating new memories with us on October 14th, starting at 7pm.
This guest shift is made possible by our friends & sponsors, The House of Suntory.
At The Spirits Library they like to say "every bottle tells a story…"
 ---